BUR OAK DENTAL
OUR SERVICES
Bur Oak Dental
Our Services 
We provide a wide range of dental treatment options to patients in Markham with 3 convenient locations. Call 905 336-8255 to learn more about our services.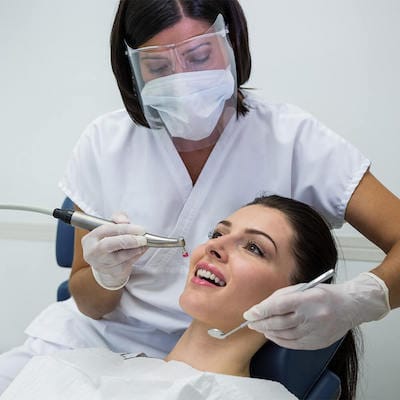 Dental Emergency
There are many dental conditions that constitute emergencies and require urgent treatment. For optimum results, severe injury to the teeth and gums should be treated immediately. If ignored and left untreated, dental emergency conditions can worsen and result in tooth loss, severe infection, and permanent damage to the anatomy of the mouth.
Some examples of Dental Emergency may include, but is not limited to: Knocked-out Tooth, Chipped or Cracked Teeth, Mouth and Gum Trauma, Dental Abscess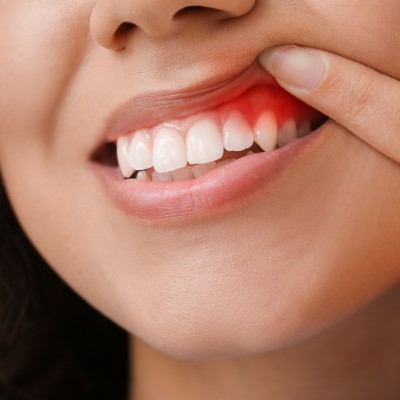 PERIODONTAL (GUM) THERAPY
Gum disease can occur when the tissues that hold your teeth in place become infected due to the plaque/calculus that builds up and spreads over time. Gum disease is very common and can occur at any age.
Types of Gum Disease: Failure to maintain your teeth properly can lead to inflammation of the gums known as gingivitis. Another type of gum disease is Periodontitits.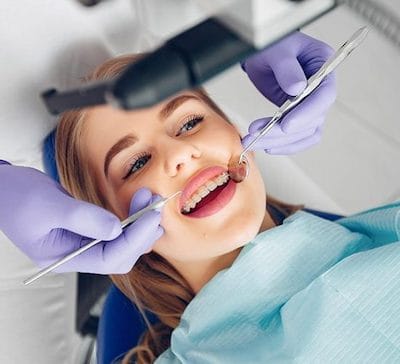 Teeth Whitening
What is teeth whitening? Tooth whitening is the process by which the discolorations of the enamel are lightened. How long will it last? This will depend on the patient, and the patient's oral habits. The average person will require periodic touch-ups once or twice a year.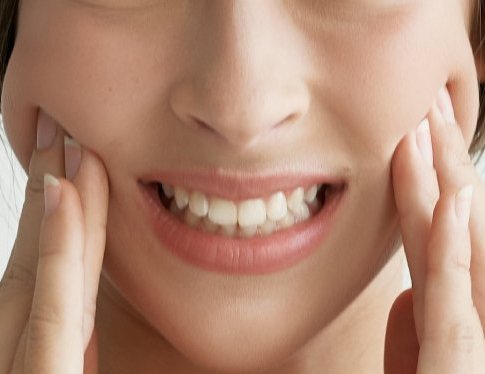 Jaw Pain
If you wake up in the morning with an aching jaw, or you notice constant headaches, you may be suffering from teeth grinding or jaw clenching at night. Grinding or clenching can be habitual or caused by everyday stress. Continual grinding can shorten your teeth and cause permanent damage.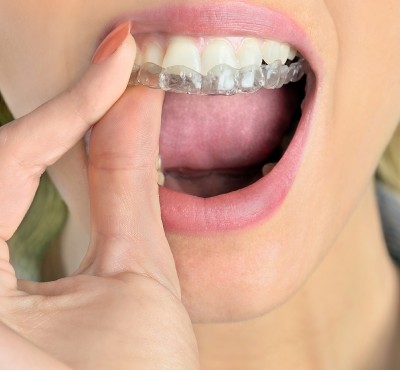 Nightguard
Night guard is a customized appliance made to perfectly fit your top or lower teeth. This appliance helps to provide a cushion to lessen the amount of pressure built up over months of grinding. Your jaw will finally rest overnight, and you'll wake up with less pain and protect your teeth from further wear.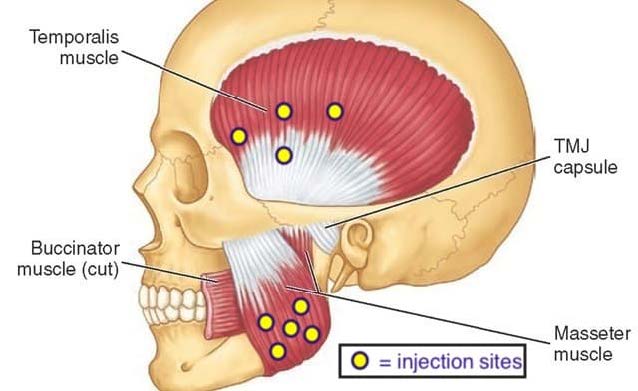 Botox
Jaw pain and jaw joint problems are known collectively as Temporomandibular Disorder (TMD). To really understand why Botox can be an excellent jaw relaxing therapy, let's take a moment and talk about your temporomandibular joint (TMJ).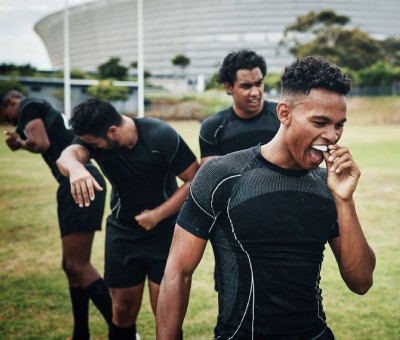 Sports Guard
Active children means accidents may happen. It is important to protect your teeth from damage and trauma. Injury can affect your child's speech, smile, and ability to chew.
Your top teeth are more prominent than your bottom teeth and are more likely to feel the force of any trauma. The guard will cover the top teeth while also protecting your tongue, inside of your cheeks, and jaw.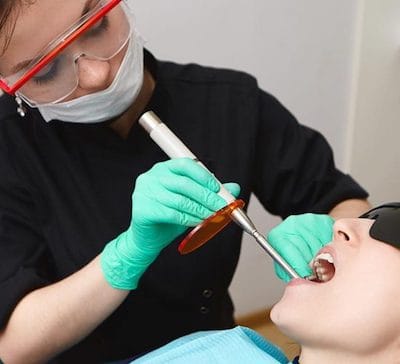 Pediatric Dentistry
We sincerely hope to earn the trust and confidence of every patient that walks through our door, especially our youngest patients. Our dental office is designed to be safe and kid friendly, and our staff are well trained to handle children of all ages.
We are big on the tell-show-do philosophy. We always show children what we are about to do before we go ahead with the procedure. Most kids are comfortable receiving dental treatment, but laughing gas (nitrous oxide) is available at our clinics for any child who needs it. It is a safe and reliable method of helping children relax during dental treatment.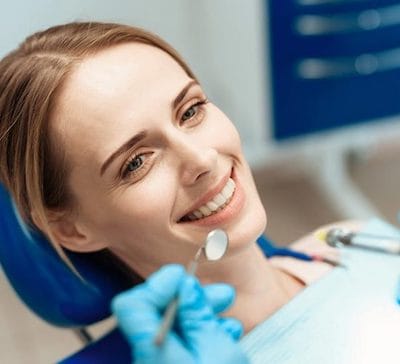 Wisdom Tooth Removal
What are the benefits of wisdom teeth extractions?
Decreased risk of inflammation and infections
Decreased risk of cysts and damage to the jaw and adjacent teeth
Decreased potential for teeth crowding. The pressure from erupting wisdom teeth may result in crowding of your other teeth and affect the alignment of your teeth.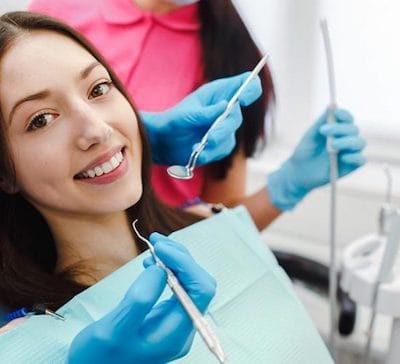 Cosmetic Dentistry
Your smile can make or break the first impression you leave people with. According to a study by the American Academy of Cosmetic Dentists (AACD), people with a better smile seem not only more attractive, but also kinder and more intelligent.
If you have a smile that's less than perfect, the inevitable consequences can include damage to your personal relationships, impairment of your career advancement, and a loss of social esteem….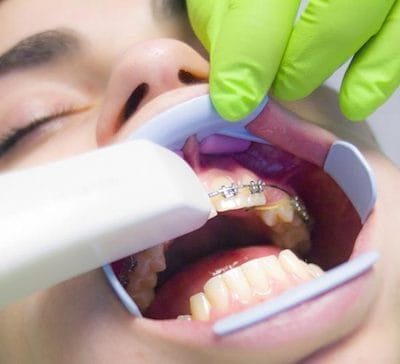 Crowns & Bridges
Dental crowns are caps that cover a damaged tooth to protect what remains of the tooth structure, providing a strong, long-lasting layer of protection between the tooth and the mouth. Dental crowns are used to treat teeth that have lost a significant part of their structure, which can happen as a result of tooth decay or the failure of a large filling. Bridges are fixed partial dentures, used to replace a missing tooth by joining permanently to adjacent teeth or dental implants.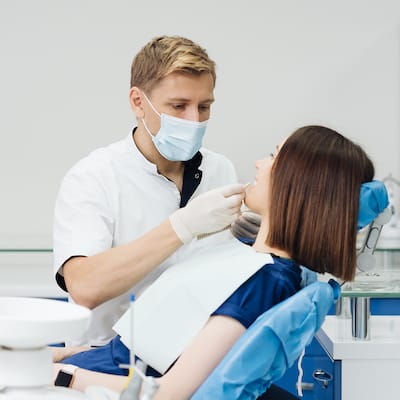 Dental Implants
Missing a tooth can negatively impact your daily life. Overtime this can also cause shifting of the other teeth in your mouth and lead to difficulty in biting and other jaw alignment issues. A dental implant is a replacement for a missing tooth in the mouth. Made of a biocompatible titanium screw, the implant is placed into the jaw and attached to a permanent crown.
Dental implants can also be used to support the replacement of multiple missing teeth with a permanent bridge or to provide extra support underneath ill-fitting dentures.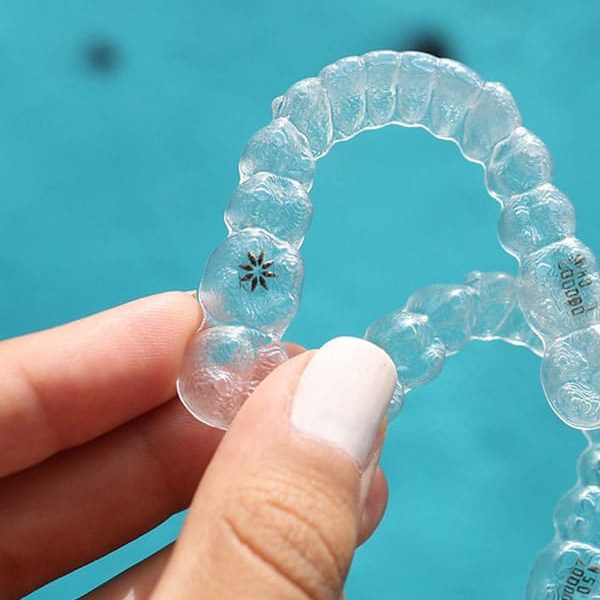 Invisalign
Invisalign treatment can be a great solution – for adults, teens, and even children – using clear aligner therapy to improve your smile and bite. Invisalign treatment uses a series of clear aligners that work to correct your orthodontic issues while offering the appearance of wearing no braces.
Correcting misaligned teeth will help to improve your overall oral health, which can reduce its impact on the associated systemic diseases.